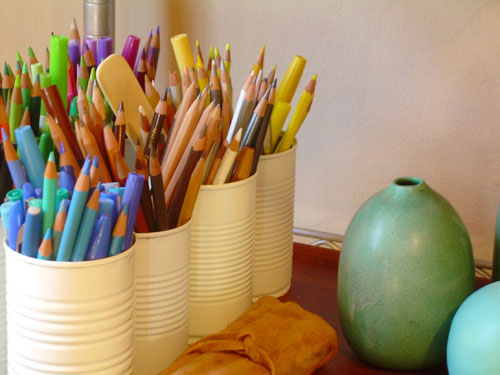 When it comes to the function of most household items, our thinking is typically pretty linear. But, Paragon Homes asks you: what if it doesn't have to be?
 We encourage you to get creative and have fun with decorating your Home. Think outside the box! Upcycling and repurposing are both fairly new trends when it comes to recycling and reusing home goods and more.
 Many of us want to be unique in some way, and some of us even wish to have parts of our home that are special or different from the norm. Now with the concept of repurposing, you can stand out and have customized items that are personalized to you and your family. You can get one-of-a-kind décor without breaking the bank – and you can utilize many useful "life hacks" to get the most out of everyday household items, while you're at it.
 Some examples of repurposing / upcycling include:
Manipulate old forks and knives into hooks to hang stuff on, or hang them as unique décor in the kitchen … a great, easy way to repurpose!
Use an old metal colander as a pot for a hanging basket outdoors. Paint it a bold color for extra customization.
Use an old kettle or teapot as a flower planter, either indoors or in the garden.
Empty and clean out cans of tuna or cat food. Remove the label and put them in drawers to organize items such as paper clips, staples, push pins, loose keys, rubber bands, and so forth.
In a similar fashion, you can wrap pretty paper or fabric around old soup cans and use them to store pens, pencils, markers, etc.
Use antique/vintage suitcases as a stylish storage option out in the open.
A wheeled (portable) tool cart can work in the kitchen as well as in your spacious Paragon garage. Add a slab of butcher block to the top to make it extra useful!
Hang an old wooden ladder (or part of it) on the wall for an instant book shelf or knickknack rack.
 For more information on repurposing, keep your eye on the Good Housekeeping, Martha Stewart, and HGTV websites. There's also a great website called UpcycleThat.com where you can find even more unique inspirations!
Paragon Homes has been building custom homes in the Pittsburgh area for nearly 25 years.  In that time they have come to be recognized as one of the premier custom home builders in Western Pa.  In fact they have been honored to receive over 25 Housing Excellence Awards from the Builders and Realtors Associations of Metropolitan Pittsburgh and the Washington County Builders Association including several for New Custom Home of the Year designations. You can reach Paragon Homes at 412-787-8807, or visit us online at http://www.visitparagonhomes.com

Ashley Boynes-Shuck is a well-known blogger, author, and social media pro from Pittsburgh, PA. She was voted Best Blogger in Pittsburgh and Who to Follow on Twitter 2010, one of Pittsburgh's Top 40 Under 40 for 2011, a 2012 Woman of the Year and Athena Young Professional awards candidate, one of Pittsburgh's Most Influential Twitter Users by the Pittsburgh Business Times, and happily lives in a suburb of Pittsburgh with her husband, pug, doberman, frogs, and cats!  In her free time she focuses on advocacy and volunteer work, as well as rooting on the Pittsburgh Steelers!